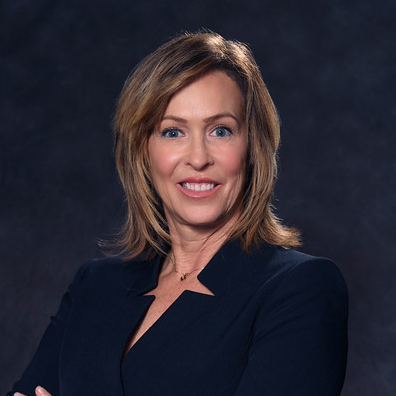 Teri Stockham
Teri Stockham, MSFS, PhD (Ph.D. Pharmacology and Toxicology '87/School of Medicine) always knew she wanted to be in the field of forensic science. Well before television crime scene investigation dramas boosted the visibility of the profession, Teri had already carefully charted her educational and career path to becoming a chief toxicologist. And, in a lot of ways, her story has a lot of parallels with the incredible growth in the field.
Teri was first introduced to a career in science by her father who was a practicing chemist. "Education was very, very important and valued in our family." She earned her undergraduate degree in chemistry with a specialty in forensic chemistry from Indiana State University in 1981 and had developed a clear picture for her graduate education. Researching graduate programs in forensic science was quite a bit different in the 1980s as there were very few programs in existence compared to today. "Programs were so few in number, my best research was based on word of mouth." She ultimately decided to attend George Washington University in Washington, D.C. for their master's in forensic science program because, unlike many other institutions, GWU housed forensic science in a discrete department.
Having completed her master's in 1983, Teri knew her next step was obtaining a doctorate. She knew of the fantastic reputation of the pharmacology and toxicology program at the Medical College of Virginia in nearby Richmond, Virginia, and after a visit, discovered that she loved the city, its museums, history and architecture as well. She enrolled and was a member of a small cohort of seven students entering the program for that year. Not only did Teri find camaraderie with her fellow students as they explored their new city, shared late night pizzas and enjoyed happy hours, but also experienced the incredible mentorship and research exposure provided by the MCV faculty. She developed great relationships with Joseph Borzellecca, Ph.D., known in his field for his work with the FDA, and Robert Blanke, Ph.D., an associate professor of Clinical Pathology and a key leader in the professional organization Society of Forensic Toxicologists (SOFT).
Since leaving Richmond, Teri has maintained contact with the VCU forensic science community through her involvement with SOFT. The late Alphonse Poklis, M.D., a director of the Core Mass Spectrometry Lab in the Department of Pharmacology and Toxicology in VCU's School of Medicine and Michelle Peace, Ph.D., Assistant Professor in the Department of Forensic Science in the College of Humanities and Sciences, both themselves members of the organization, have kept her informed of forensic science research at the university.
Impact
Teri generously honored her continuing friendship with the forensic science community at VCU by endowing a scholarship to support graduate students in the Department of Forensic Science. "I did all of my education without the financial support of family or education loans. Scholarships were extremely important to me as a student and got me where I am today. That's why I want to give back—I want to help someone else make it through." Teri knows, perhaps better than anyone, about the landscape of forensic science education and career opportunities, and is steadfastly committed to shaping its future.