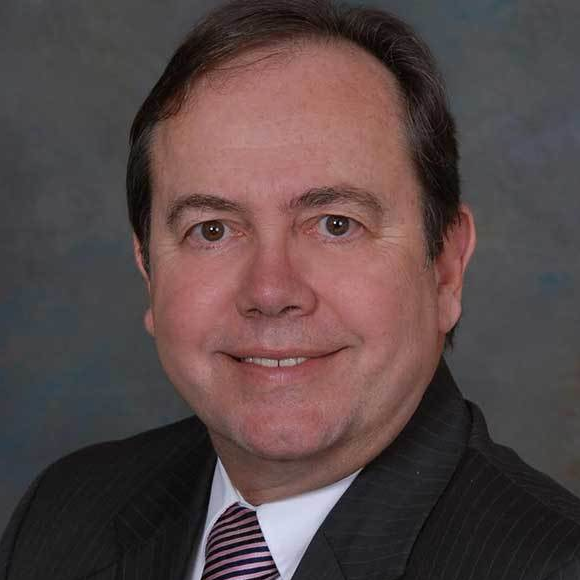 Marc Noble
VCU Department of History alumnus ​Marc Noble​ (BA '72/H&S) generously established the Marc Noble Scholarship in the History of Technology award in 2013. Marc, who received a bachelor's degree in history from VCU and a master's certificate in project management from George Washington University, ended his career as the cyber/information Security practices manager for ISACA, a globally recognized information security certifying organization.
Marc was motivated to make his gift because of the great experience he had as a student. "I wanted to give something back to the VCU community that nurtured my love of continuing to learn and expanding my horizons."
In his professional life, that same commitment to nurturing the talent of the next generation has held true. "One of the strong elements within the coding and hacking community is sharing methods and giving back to the community."
Always an advocate of continuing education and helping others discover their full potential, Marc was recognized with the ISSA Special Act of Service Award in 2007 for his many years of service in the information security profession. Additionally, he has served on a variety of advisory boards and committees focused around government information security leadership, such as the 1105 Security Conference Advisory Board and (ISC)2 U.S. Government Executive Writers Bureau.
Throughout his career, Marc has pursued and discovered a variety of passions that have propelled him into new opportunities and leadership roles. "I came up with the study of 'History of Technology' since I wanted to tie my professional work life in information technology to the discipline I studied in college that helped mold my views in my professional life." A lifelong learner, he attributes his success working in government and private industry to self-teaching and hard work.
As a student, Marc recalls the frustrations of navigating financial aid, student loans and tuition payments while balancing schoolwork and a job in a bustling metropolitan city.
"I know all too well what it feels like to be a struggling student, trying to balance working to pay for school and hours spent studying."
In establishing the Marc Noble Scholarship in the History of Technology, he hopes to alleviate the financial strain for students so they can fully focus on their educational goals and discover their passions. And, his encouragement goes beyond the generous investment he makes in VCU students' futures. His advice urges students to "embrace change and move forward, but above all, find passion in what you are doing because that is where you will find happiness."
Impact
In establishing the Marc Noble Scholarship in the History of Technology, he hopes to alleviate the financial strain for students so they can fully focus on their educational goals and discover their passions. And, his encouragement goes beyond the generous investment he makes in VCU students' futures. His advice urges students to "embrace change and move forward, but above all, find passion in what you are doing because that is where you will find happiness."