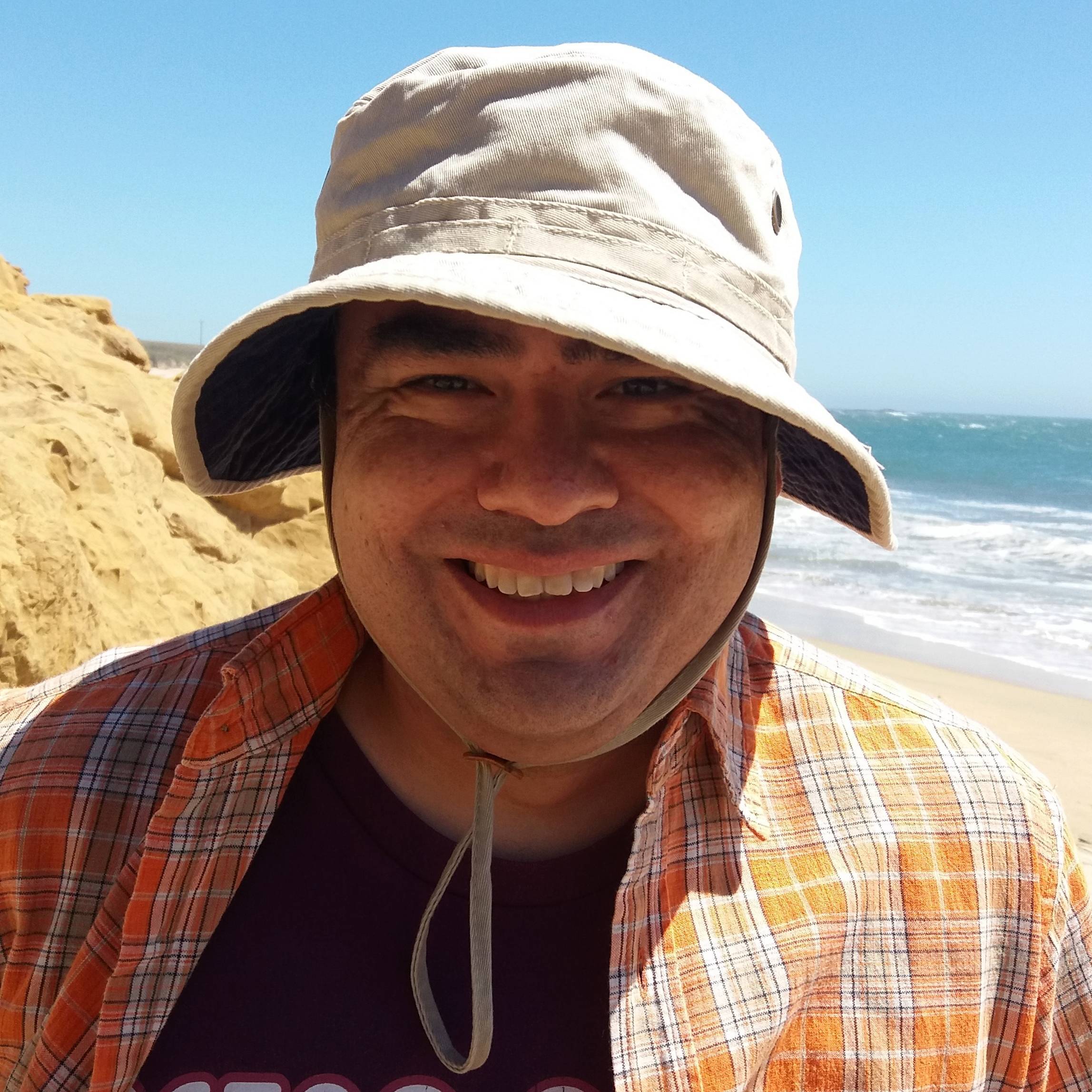 Jose Ortiz
Jose Ortiz, (BS, Physics and Computer Engineering '08 and MS Electrical and Computer Engineering '10) has worked as an avionics lead engineer on several record-breaking, unmanned aircraft projects since completing his undergraduate and graduate studies at VCU. A double major in physics in the College of Humanities and Sciences, and computer and electrical engineering from the School of Engineering, as well as experience in labs with faculty in engineering and physics have provided Jose with a solid foundation for avionics systems design and provided him with leadership and collaboration skills that he uses every day.
Jose credits two professors, Alison Baski, Ph.D., and Robert Klenke, Ph.D., as the biggest influences on his path at VCU. Dr. Klenke provided Jose with invaluable experience in coding and operating Unmanned Aerial Systems in the School of Engineering lab. After Jose left employment to return to school full-time in 2005, Dr. Baski found him a part-time position in her lab in the Department of Physics. "I owe a lot of gratitude to VCU and in particular to these two professors directly. Dr. Klenke and Dr. Baski were both extremely helpful."
Considering continuing his studies in a doctoral program at VCU, Jose ultimately opted to return to the workforce and began what has become an exciting career in developing unmanned aircraft technologies. Early on, Jose made his mark at Aurora Flight Sciences in Manassas, Virginia with contributions to Orion, a medium-altitude, unmanned aircraft commissioned by the U.S. military for long-endurance intelligence, surveillance and reconnaissance. "I participated as an individual contributor early on the propulsion system design, followed as the Avionics Lead during the platform design, and finally as the Mission Systems Lead after the completion of flight testing." One of Jose's proudest achievements was realized when the Orion aircraft set a new certified world flight record for remotely controlled aircraft in December of 2014 with an 80-hour, 2-minute and 52-second flight time.
While the military continues to fund the development of unmanned technology, Jose's newest role has him exploring unmanned aerial vehicle (UAV) technology for commercial use. Now, as the Avionics Technical Lead for Facebook's Aquila project, Jose is at the forefront of connecting remote regions of the world with affordable internet access. Aquila, a high-altitude, solar-powered aircraft, aims to stay aloft for up to 90 days at a time and beam broadband coverage to a 60-mile-wide area on the ground, bringing internet to some of the most remote areas of the globe. Though still in development, Aquila saw groundbreaking success in summer of 2016 with the aircraft's first flight. Jose and his team continue to diligently work through all design and operational challenges that this type of project entails. "Facebook has provided a refreshing take to aeronautical engineering by allowing an environment where higher risks can be taken in order to create high impact systems to connect people."
Impact
Now a career path that is reaching great heights, Jose remains committed to the university that helped set the stage for his success. He recently honored his VCU experience and both of his mentors with generous gifts to the Department of Physics and the School of Engineering. In fact, he directed his gift for the Department of Physics to the Bijan Rao Scholarship, the very same award that supported Jose as a student. "I had a really good experience at VCU and want to make sure I give back as much as I am able to so that I may help others succeed." With his donation and his inspiring career, he's doing just that.